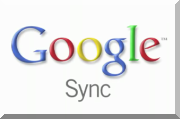 A few days ago, I wrote about planning and why it is important that we cultivate a planning habit.
Today, I want to take it a bit further by sharing a tool that I use to help with my day-to-day planning.
I am not saying this is the best tool available, and some little bias as well with a particular e-mail client.
The planning/scheduling tool I'm talking about is Google Calendar.
I started with Google Calendar a few years ago when the new Palm Pre came up with 'Synergy', the process of combining all my contacts, tools, tasks, and calendar into my phone from my logged in services. Now Android phones will do a better job especially as it is Google powered.
The Google applications sync makes some annoying things like losing contacts a thing of the past. Once I enter a new contact into my phone (most smartphones can do this), it is automatically synced into my Google account. The same goes for my calendar. So if I get a new phone, all I need to do is sign in to Google on the phone, and my contacts will 'automatically' appear.
Specifically on Google Calendar, I took the pain to setup my foundational weekly schedule (you can do this via the web or from your phone). It included short term meetings (which I entered on my phone), recurring events, birthdays (exported from Facebook) etc. A screen shot of my Google calendar is shown below:
If I add any appointment to the calendar on my phone it automatically shows up in my Google calendar and I can access it from any device that can connect to the internet.
This nifty tool already bundled for Gmail users can help you get into a nice planning habit with reminders for things like:
1.)    Job deadlines
2.)    Project Time-lines
3.)    Daily To do lists (with notification to finish current task, or move on to a new task)
4.)    Meetings – Setup a meeting, invite people by e-mail and they can confirm attendance.
5.)    Fun appointments
6.)    Kids appointments
7.)    Set event times for the whole family and you can share your calendar too
8.)    Phone calls to make
9.)    Birthdays (I tend to forget that a lot). You can even export your Facebook birthday list and import into Google Calendar – (Step by Step Guide here)
10.) And any other way you wish to use it.
How to get started
1.)    Register for a Gmail account. If you already have a Gmail account, then you already have Google calendar, start making good use of it. A video walk-through is here
2.)    Sync your mail, contacts, calendar and tasks/notes to your smart phone – For many smartphones, it starts from "Adding a new e-mail account with the option to sync"
3.)    Try it out.
I am just getting started with another app called Evernote  for taking and saving notes into the clouds. I'll share my experience with it too.
Have a good weekend
FB Comment